End of August- Paradise Village Marina in Puerto Vallarta Mexico
We got the dorads in finally. We lots one in a storm during the passage from Cobo to Mazatlán.
Used the Drummel tool to cut away the flange deep enough for the new dorad base to fit in.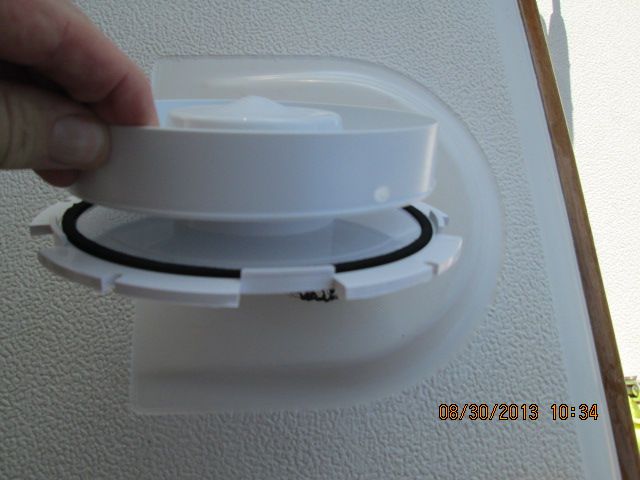 The new dorad base in the "Open" position. On the bottom side it has about a 1\2 flange which sits below the deck.
After removing the screws the out side ring got busted off using a chisel and glass hammer.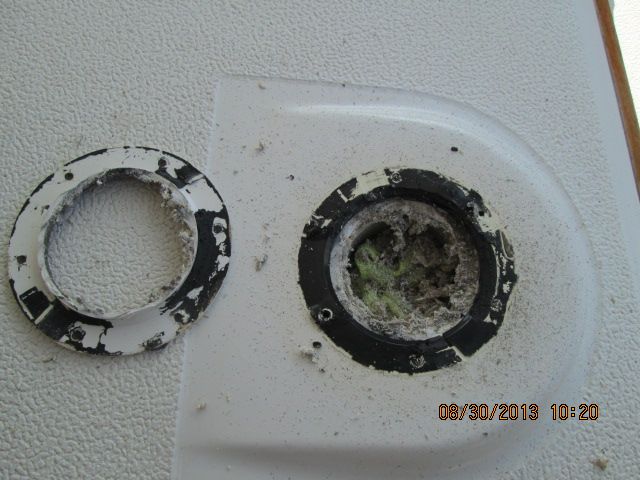 Mostly cleaned up and ready for dorad and base. For now we are not going to put any sealant around the dorad base, just screw it in, well after drilling the holes :) We are deciding how to handle the open close feature of the dorads.
We have a 1978 Islander Freeport and it has hoses that run to the bilge and then the engine room.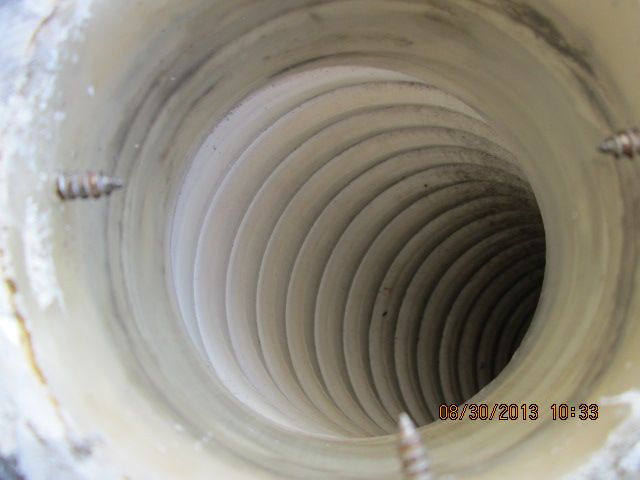 We can not reach up and open\close the valves. We will just leave them in the open position as we are not crossing any oceans. We will probably put something in them to hold them open so after sealing them in the valve does not decide to close.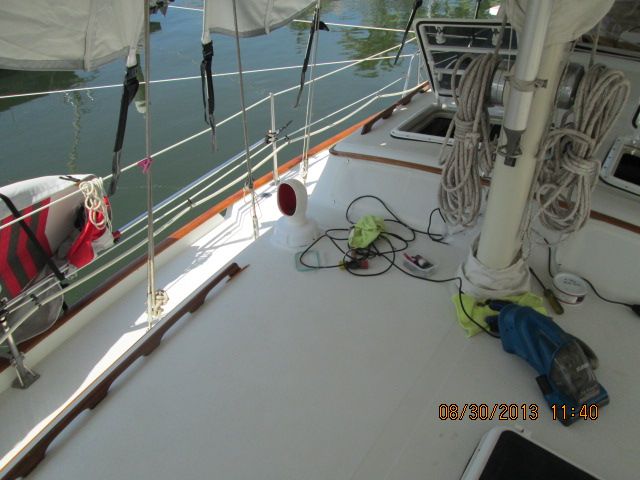 Rember to drill the screw holes on drill bit bigger or so through the gel coat so it does not chip away.
Old and new. Old on port side.
New and new. The port side looks like it has a tooth ache. They were both in the hanging locker and got squished for six months. It will straight out or we will make it so :)